In 1975 Paul Van Loon started working as a lorry driver at the family business that was set up by his grandfather Jef Van Loon in 1929.
Paul took responsibility for dispatch affairs at his office, with thorough knowledge of the business and after working as a driver himself for some 10 years. He gained experience of all aspects of the family business and was born and bred in the transport world. Now Paul still works as a managing director, but his son Jef is taking responsibility for daily activities, such as planning and daily affairs at the company.
To be able to offer a perfect service to our clientele, the whole vehicle fleet is maintained under the company's own management so all vehicles are always in optimal condition. The lorries are also washed each week and are the driving advertisement for the company on European roads.
Our vehicle fleet consists of 20 Volvo lorries with Euro 5 and Euro 6 type engines.
Internationaal vrachtwagenvervoer
Na een lang verleden in het transportbedrijf van zijn vader en nonkel Jef Van Loon nv waar Paul samen met zijn 2 neven de zaak jaren heeft beleid , richtte Paul in 1998 door familiale omstandigheden zijn eigen vervoersfirma op.
Gestart met 8 vrachtwagens, beschikt de internationaal actieve onderneming tegenwoordig over een vrachtwagenpark van 25 stuks trekkende eenheden en 40 getrokken eenheden.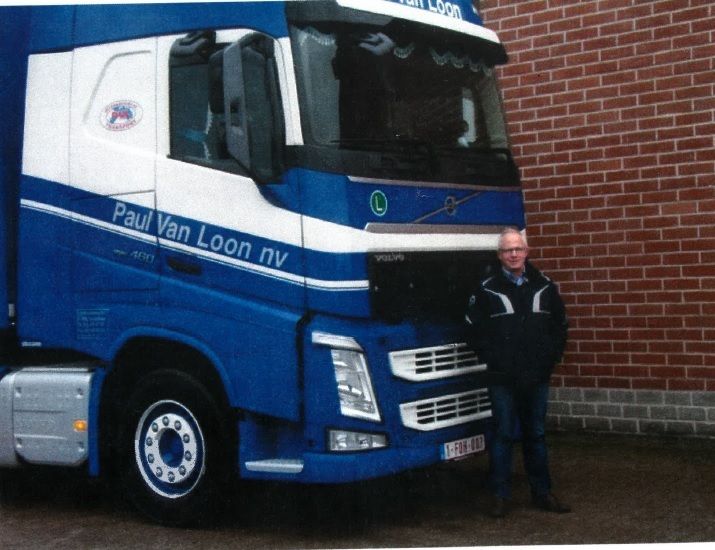 Ons team
Paul Van Loon

Managing Director

Aleksandra Zgryzniak

Invoicing

Ria Van Hasselt

Head of Invoicing