Our vehicle fleet consists of 23 vehicles + 50 trailers, mainly Volvo & Daf. Our fleet is very closely monitored under our own management and perfectly maintained to be able to offer our customers the perfect service without any problems.
We are also afforded a perfect service by our Volvo garage dealer Kant in Beerse.
The towed units (40 semi-trailers) at Hoogstraten are also perfectly maintained and looked after.
Our fleet is also washed each week to drive attractively on the road. We have the principle that arriving clean at the customer is the best advertisement. This requires a lot of time and work, but we are happy to put in the extra effort.
Should major problems occur on the way or abroad, our technicians themselves go to the scene to bring the vehicle back in good condition as quickly as possible.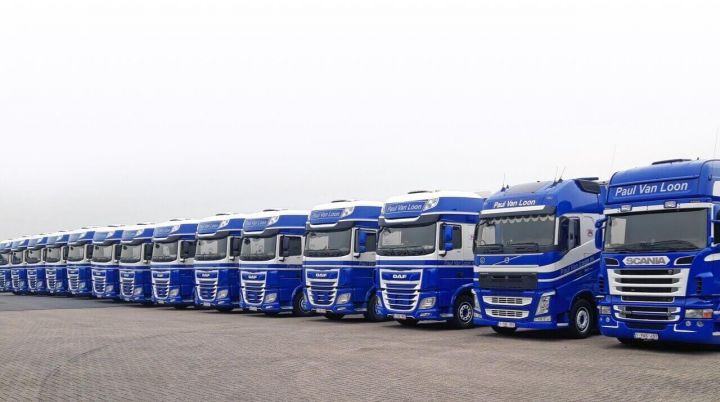 Would you like to deploy one of our vehicles?